Be the go-to technology partner your clients can depend on
Scale Your Services.
Partner with Tricon
Become a single source solution
for all your clients' technology needs
Crack the code to maximizing revenue
Take advantage of strategic partnerships that allow you to expand your service portfolio without increasing your staff. You can immediately start taking advantage of the opportunities that are right in front of you daily.
Our Most Popular Partner Solutions
Never go it alone.
Hey, we're partners! That means we're giving you all of the resources you need to be successful. Stay on the inside track with help from a dedicated technology consultant, gain access to our resources and increase exposure to new clients.
Just 3 simple steps.
1. Schedule a call
2. Uncover value
3. Revenue Sharing
Partner Testimonial
"Expanding our infrastructure services was a daunting task until we partnered with Tricon-Services. We wanted to offer our clients a comprehensive suite of services - including cabling, cameras, and security access control - and Tricon made this possible. Their unrivaled attention to detail in designing and implementing solutions perfectly tailored to our clients' needs has significantly boosted our customer satisfaction and retention rates.
Tricon isn't just a vendor to us - they are a trusted partner that has helped us create a holistic, one-stop IT service platform for our clients. We can't recommend them highly enough to any IT services provider looking to expand their offerings and elevate their customer experience."
CEO | Michigan IT Company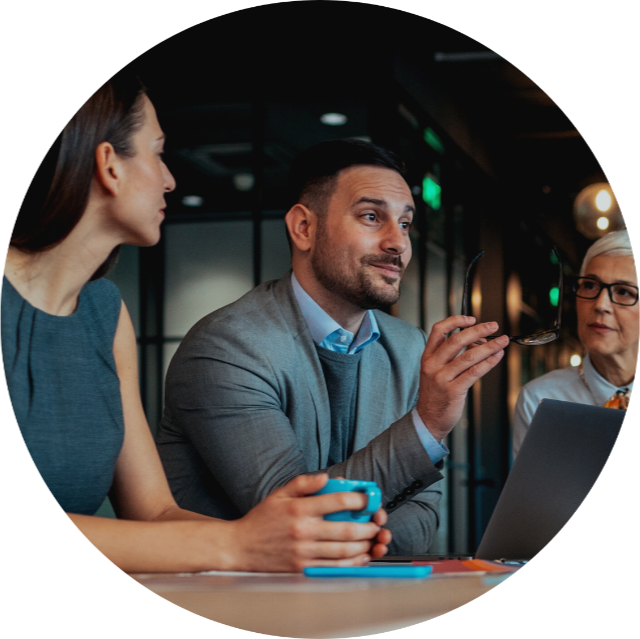 Offer More and Grow with
Tricon-Services
Quickly expand your portfolio
Create comprehensive services
Deepen client relationships
Be client's single tech-source
Add new revenue streams
Increase market share
Create growth opportunities
Control financial exposure
Maintain a competitive edge
Future-proof your business
All without hiring and training new staff, delays in building out your services, or the overhead of ramping up your offering.
Apply to Become a Partner Today
Leverage an expansive selection of physical and infrastructure technology solutions to meet the diverse needs of your clients. Position yourself as their all-in-one technology provider, eliminating the need for them to seek solutions elsewhere.