Marinas
Simply Better Marina Wi-Fi​
Tricon Services began with the goal of solving a common problem at marinas -"How to provide a great wireless experience". Over the past ten years we have gathered a significant amount of data through extensive Research, Testing and Development. With our real world experience, we have designed a system to provide fast reliable Wi-Fi in challenging outdoor environments. The marine environment is like no other, many objects like sail boat mast and fly bridges present many wireless challenges. Entry level systems like Ubiquiti (Unifi), Meraki, Engenius, and many others simply can't handle the large number of users in addition to the interference found in marinas. Tricon Services can provide Simply Better Wi-Fi for your marina.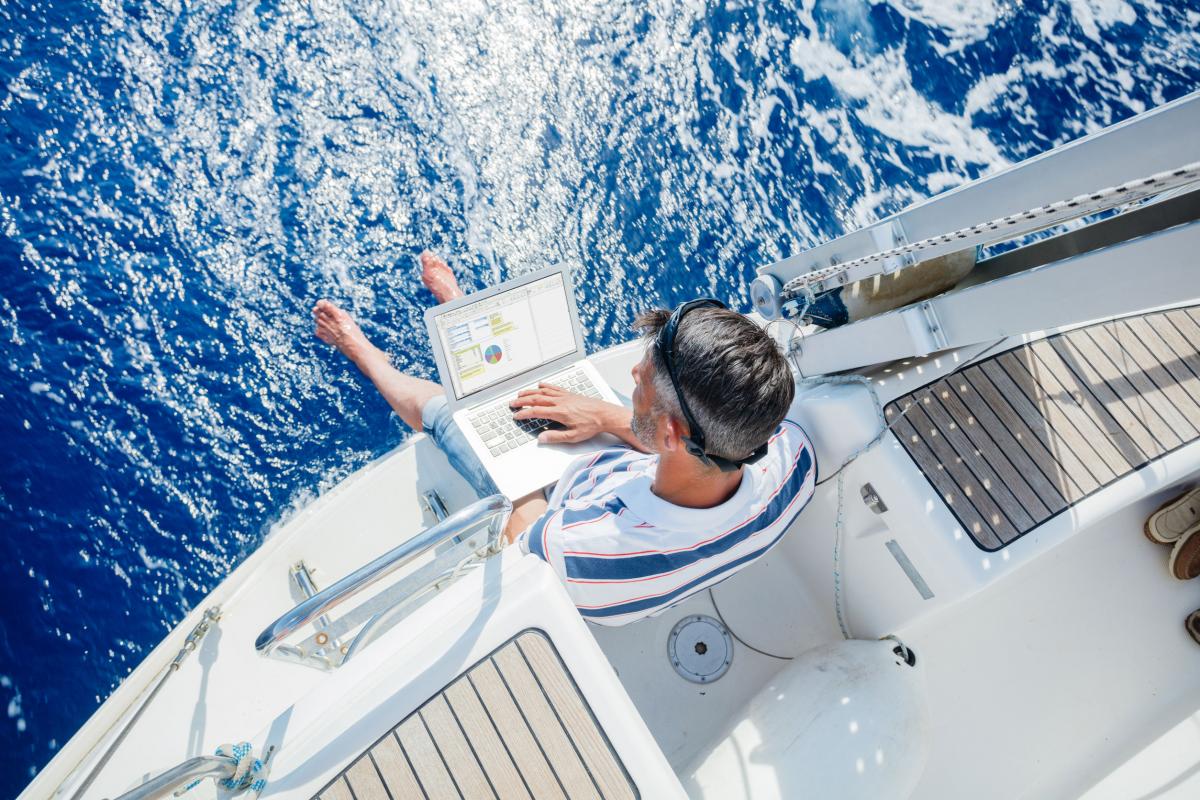 Do you have a plan for your marina Wi-Fi?
Currently 80% of all end user devices are smart phones, tablets and media devices. These devices offer significantly less power and performance as compared to many laptops. 
When a marina is looking to install or upgrade a Wi-Fi system, they often turn to their IT Company for a solution. While these companies often excel at inside office related network infrastructure and indoor Wi-Fi, They lack the technology and experience to deploy outdoor Wi-Fi systems. We often find indoor or low end Wi-Fi systems being installed outside. These systems are not designed to handle the hostile interference found outside the office.
Tricon Services Wi-Fi is based on a revolutionary technology called Beamflex+. This smart antenna system allows us to cut through interference and reduce reflections caused by obstructions. 
How Beamflex+ Technology Works
Wireless access points that don't support beamflex+ technology broadcast signal equally in all directions. For a mental picture, think of a lamp without a shade as the wireless access point. The bulb is like the antenna, radiating light (Signal) in all directions.
Access points that have beamflex+ technology focus their signal towards each user, concentrating the signal so that more signal reaches the user's device. Now imagine putting a shade on the lamp to reduce the amount of light (Signal) radiating in all directions, then poking holes in the shade so that concentrated beams of light (Signal) travels to each user.