Temp Tab
TempTab 5000
Automatic Temperature
Scanning Technology
Protect your business against COVID-19 and other contagious illnesses
Rapid AI technology shields against potential threats by detecting high fever, mask presence and unauthorized personnel. Rapidly screen employees and consumers to provide real-time analytics and alerts.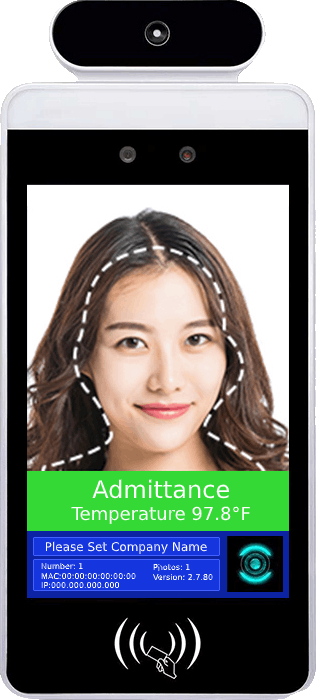 How It Works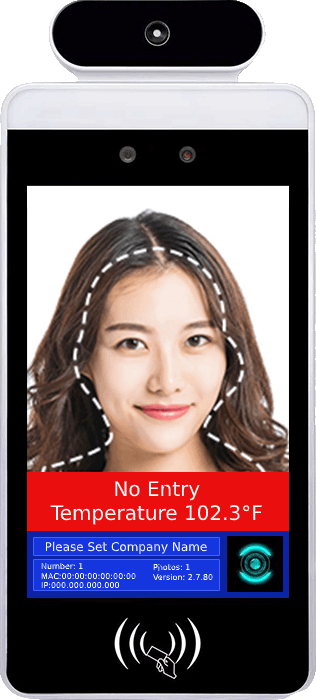 Fever Alarm
Smart fever alarm detects temperatures over 100.4˚F and will sound an alarm to alert staff to over temperature condition.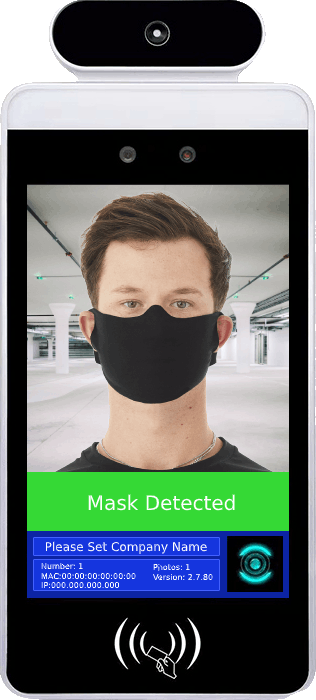 Mask Detection
Smart AI technology detects if a user is wearing a mask. If this feature is enabled the user must wear a mask or they will be asked to put one on. The scanner will also deny entry until the user has a mask on.
Thermal Sensor
Smart thermal sensor detects users temperature in less than 1 second with +/- 0.54˚F accuracy. Ideal for high volume temperature verification.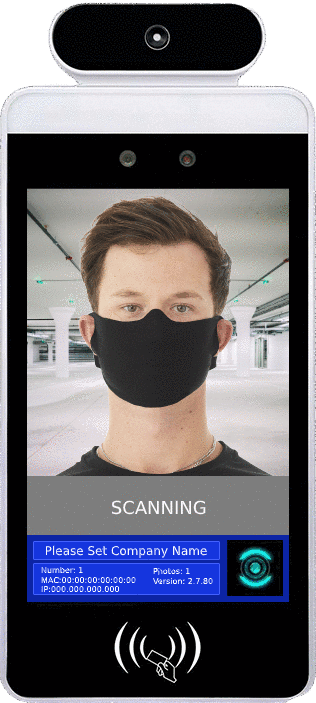 Fever Alarm
Alarm will sound is users temperature exceeds 100.4˚F

Mask Detection
Automatically detect if user is wearing a mask. (Can be disabled)

Access Control
Access for Doors, Gates, Turnstiles and More based on set parameters. (Temp, Mask Detection, Facial Recognition)

Facial Recognition
Facial recognition allows for users temperatures to be logged and grant authorized users access. Can also log unknown users picture and temp data.

Thermal Sensor
Smart Contactless Thermal Sensor detects temperature of users up to 3ft away using infrared light sensing technology.
Built-In WiFi
WIFI connectivity allows for wireless network access and remote management. (Not Required)

Product Warranty
1 Year manufactures warranty and US based technical support.
The FDA says that telethermographic systems, which convert infrared radiation into body temperature measurement, can be deployed to use for initial triage at high-traffic areas, such as airports, businesses, warehouses, factories and more. Click here for more information